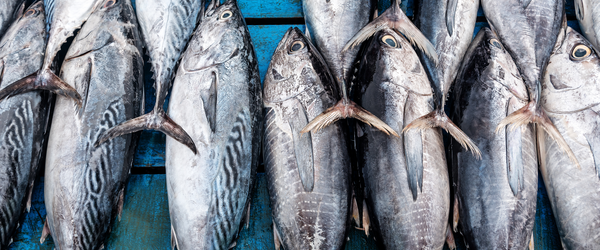 The first step in your fishing adventure...
Selecting a charter that best fits you.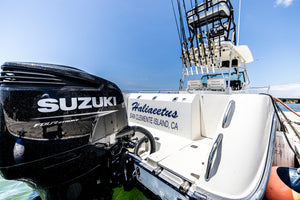 28' BOSTON WHALER
4 hour San Diego Bay | $850
6 hour Local | $1150
9 hour Coronado Islands | $2200
Full Day Off Shore | $3000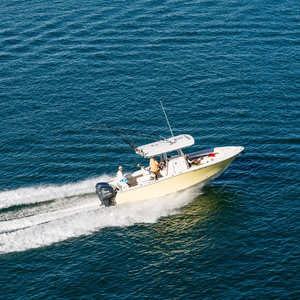 34' FREEMAN
9 hour Coronado Islands | $4000
Full Day Off Shore | $5250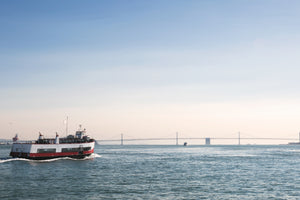 BAY CRUISES
Boston Whaler | $350 an hour
*2 hour minimum
Freeman | $500 an hour
*2 hour minimum
Passports are required for all Coronado Island trips.
Frequently asked questions...
Do I need to buy a fishing liscense?

Yes! Requiremtents vary based on the trip. Please see this page for details.
Can I keep the fish I catch?

Yes, all fish in line with local laws and regulations and of legal size become the property of the customer.
How do I get the fish home?

If you are local and want to take your fish home whole, please bring a larger cooler. You may also take advantage of our premier fish processing services, please contact us for rates. Shipping is also available, our commercial shipping rates are passed directly on to you with no upcharge.
Are trips weather-dependant?

Yes, your safety is our number one priority and we will use our experienced judgement to cancel a trip if the conditions call for it. If you have not heard from us and the weather appears questionable to you, please plan on showing up at the dock on time regardless. In the event of cancelations made by the captain due to weather we will work with you to rebook your trip.
What's your cancelation policy?

Once your deposit is received and a date is confirmed, we will do our best to accommodate any change requests. If you request to cancel your charter within 14 days of the trip date, your deposit will become "trip credit" toward another date. If you cancel more than 14 days before your trip, we will issue a full refund of the deposit.
Get answers to additional FAQs here to ensure you're fully prepared for your upcoming trip.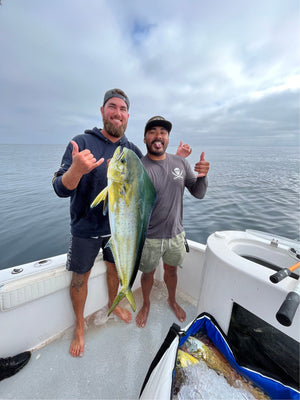 What to bring
A valid California Fishing License with Ocean Enhancement is required for all passengers 16 years of age & over
For all Coronado Island and full day offshore trips, a valid passport, Mexican fishing license, and biosphere bracelet are required
Sunglasses and hats
Layered clothing (we plan on catching fish, plan on getting dirty)
Lunch, snacks, and anything you'd like to drink (please no glass on the boat)
*California and Mexican fishing licenses and Biosphere bracelets can be purchased prior to any trip steps from our departure dock. Please arrive early if you plan on purchasing them on the same day. For up-to-date store hours, call the tackle shop at (619) 221-8506.
Questions?